BSG city social and leisure, create a new fashion trend
Nowadays, fashion information has been unprecedentedly erupted, the fashion industry is changing, fierce collisions between different trends, and changes in fashion culture have put new demands on the dress of urban youth. It can be said that the dress has largely determined the success or failure of urban young people. Today, there are more and more important occasions waiting for them to appear perfectly, and dress problems are plaguing them. How to take care of yourself and fashion? Become an unexpected problem for them!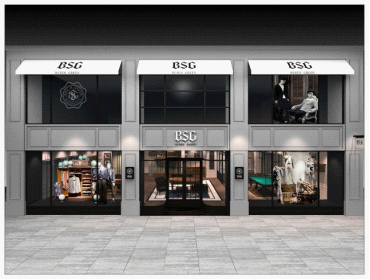 In China today, urban youth aged 25-35 have gradually become the main consumer groups. They have self-fashion claims and independent attitudes. The rich social situations put forward new requirements for their dress. In response to social competition on various occasions, they need a more discerning personal image to make themselves stand out from the crowd. In the face of their demand for dress, the current fashion and footwear industry lacks a brand that specifically targets fashion wear for social occasions. Menswear company, a listed company that has been cultivating men's clothing for many years, took the lead in this segment of the market and created a brand new brand, BSG. The brand will serve as an important supplement to the Group's diversified brand strategy and will also complement the young social group for the company. Vacancies in the market.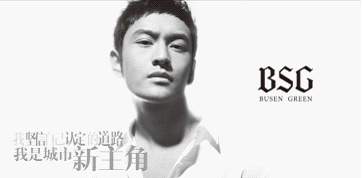 BSG, an advocate of urban fashion social life style, has launched a new "urban social fashion" to meet the needs of young people in various urban situations. Taking the city's social leisure as a unique product positioning, it combines popular concepts with social occasions to meet the needs of urban youth in urban social settings. The BSG's positioning with the European style of mix-and-match products will be different from other brands' styles, making them the focus of attention in the urban fashion social circle. BSG has independently designed three product lines: casual, social networking, and cutting-edge designers. This will allow new urban youth to shine on every social stage and meet the needs of all-round wear and match in urban social situations.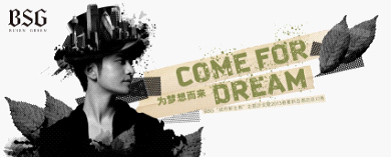 In addition to the brand concept of fashion sociality, the BSG brand advocates an attitude and spirit. The brand advocates the inspirational spirit of "subversion and innovation" and encourages urban young people to dare to pursue their dreams and dare to maintain independence. Through their actions and calls, they bring the spirit of independent attitude to every young person in the city. The BSG defines it as "the new protagonist of the city!" The first brand event related to the concept of "City New Protagonist" - "For Dreams" BSG's Spring/Summer 2013 New Product Launch will be held on September 20th, 2012 in Hangzhou. Let's meet in Hangzhou on September 20th. Jointly witnessed the birth of a cutting-edge fashion menswear brand.
Changxing Baihong nonwoven fabric Co., Ltd. is located in the beautiful Taihu coast, Hongxing Bridge Industrial Park, Changxing County, Zhejiang. Over twenty years experience of production and industrial chain advantages of Adhesive Interlining, the company has made a high starting point at the beginning of the both woven and non-woven fabric line.
The company has achieved the annual production capacity of two thousand tons of multi-purpose hot-rolled non-woven fabrics each year and product gram weight range from 16 gsm to80 gsm.
B.H Interlining, Best service with High-end Interlining. Deserve your trust!
Microdot Fusible Interlinings,Double Dot Woven Fusing Interlining,Paper Fusible Interlining,Double Dot Interlining
ChangXing B.H Interlining Co.,Ltd , https://www.bhinterlining.com